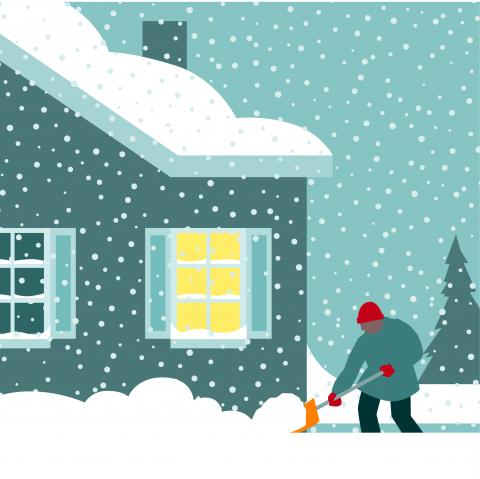 Energy Assistance
ACTION FOR EASTERN MONTANA LOW INCOME ENERGY ASSISTANCE PROGRAM:  
LIEAP is still available for propane needs, so we encourage you to still apply for that LIEAP program as well.  https://aemt.org/(link is external)
Energy Assistance is available through the LIEAP Program.  https://aemt.org/our-services/energy/(link is external)
Program is designed to help low-income families and individuals with a portion of their heating bills during the heating season.  It doesn't matter if you rent or own your home. If you receive SNAP benefits, you qualify, just fill out the application and send it in with a copy of your heating bill.  If you have previously received assistance, you will be sent the application form directly from DPHHS in Helena. You must reapply EACH year, if needed.
Qualified applicants, who are members of Southeast Electric will receive additional assistance through the SECO Energy Assistance Program.
Applications are available at Southeast Electric Cooperative, the Carter County Senior Coordinator and propane providers.
Applications are accepted from October 1 to April 30.
---
SECO ENERGY ASSISTANCE PROGRAM:
Program begins October 1 and ends April 30

SECO PROGRAM is strictly for Electricity

If the member qualifies for LIEAP through Action for Eastern Montana, LIEAP notifies Southeast Electric!  ONE APPLICATION - TWO BENEFITS!

If the member is not applying for LIEAP, they can fill out a short application provided by Southeast Electric.  Proof of income and documentation are required.

LIEAP Guidelines will be used to determine eligibility.

Applications will be reviewed for accuracy by two Southeast Electric office employees.
link is external)
SECO Energy Assistance Application(link is external)
All information is confidential and will be filed in a secure location where there is limited access. 
---
ENERGY SHARE OF MONTANA:
Energy Share of Montana is a private nonprofit organization that helps Montanans who are facing home energy emergencies due to unforeseen or unavoidable circumstances.  Usually you are asked to apply for LIEAP before Energy Share.  Energy Share is normally not available more than once every ten years or up to a recommended maximum of $700.  If you are facing loss of heat or lights in your home please call Action for Eastern Montana in Glendive at 1-800-227-0703 or 406-377-3564.
---